Remote Viewing the Nina Reiser murder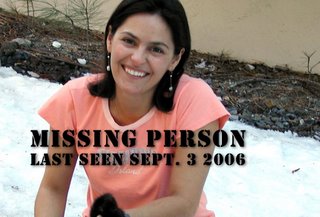 Remote Viewing the Nina Reiser murder


As one of the remote viewers who worked this project I would like to share this final report with you

(I did not author this report)

.


This is a story about the disappearance of the mother of two young children, in Oakland, California, a city of 420,000 people, across the Bay from San Francisco. Oakland is known for many things – sharing the Bay Area with San Francisco, its exceptionally sunny weather, its vibrant multi-ethnic mix, its professional sports teams - the Raiders and the A's - and for its very high murder rate. It is not known for the disappearance of mothers in the Oakland hills.


The main thrust of this report is to follow the history of the disappearance of this young woman named Nina Reiser, including the efforts to find her, both conventional and with remote viewing, the trial that resulted, and the surprising aftermath.


We will present the story as it developed. You will see the deployment of remote viewing by a professional team and get a good sense of how a remote viewing project unfolds. Both verbal and graphic data from remote viewing sessions will be included. We will present the large amount of relevant data that a team can produce while not consciously knowing what the objective (or target) is. We will also show some of the challenges such a project faces and difficulties that arise as the remote viewing data is received by the project manager. We will include the considerable amount we got right, and an important facet that we got wrong.


This report shows the blind remote viewing work of a small dedicated team of remote viewers and an outside dowser as they try to piece together this complex missing person case, that has now transformed into a murder and recovery case. The remote viewers work together using differing methods and styles and are located all over the world.
Download the remote viewing report here:


All the best...


Daz Smith
Labels: hans reiser, murder, nina reiser, project, psi, psychic, remote viewing, rv